Stade Malherbe de Caen has decided to transfer its promising midfielder Johann Lepenant, who is about to join Lyon. Presentation.
The Stade Malherbe de Caen prodigy Johann Lepenant is about to don the jersey of Olympique Lyonnais. The promising midfielder from Caen, who only had one year left on his contract with his training club, is driven by an extraordinary desire to progress. Undisputed holder in Caen, Johann Lepenant does not intend to prolong the adventure in his native region, although he is installed in the eleven of Stéphane Moulin, preferring to harden up on the upper floor, while he has just completed his first full professional season (35 matches).
Football is a family affair
The Granvillais joined the Pôle Espoir de Ploufragan at the age of 13, while continuing to play with the Granville club, which he joined at the age of four, every Saturday, pushed by his father, a former football player. . And this, until he joined the Stade Malherbe Caen training center the year of his 16th birthday (his little brother imitated him in September 2018). Facing Paris FC (1-0) on April 19, Johann Lepenant became at 19 years, 5 months and 25 days, the youngest player to reach the bar of 50 matches in Ligue 2 since 2013 and a certain Benjamin Mendy.
Its market value has tripled in one year
A French international in all age categories since the U16s, Johann Lepenant has progressed steadily over the past two years, so his market value has followed the curve of his performance, rising from 800,000 to 3 million euros since March. 2021. Year over year, its market value has more than tripled. In March 2022, he thus became the third Ligue 2 player whose value has increased the most according to the specialized site Transfermarkt. And if he has a significant margin of progression at only 19 years old, his profile already interests the greatest.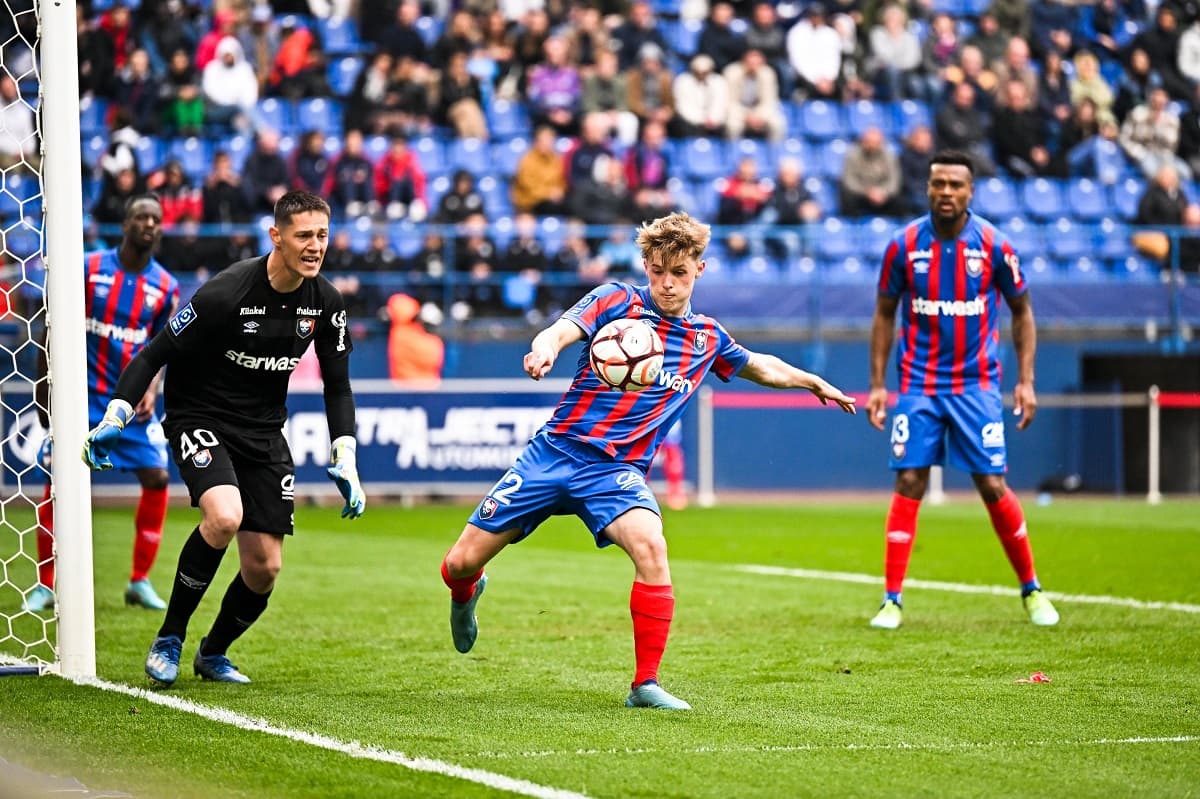 A highly watched player in France and abroad
If OL seem to have a considerable lead over the competition, the midfielder present in the eleven type of the 37th day of Ligue 2 is damn courted for a player with so few references at the very high level, too both in Ligue 1 and abroad. In Ligue 1, Rennes and Lille have been mentioned in recent days among the clubs interested, while in Europe, Atlético de Madrid but also Arsenal were apparently on the lookout if a window presented itself.
Compared to Gerrard and Lampard, he idolizes Kanté
His teammates compare him to Steven Gerrard or Frank Lampard, but the idol of the defensive midfielder is called N'Golo Kanté, also spotted in Caen, with whom the 21-year-old shares other points in common, such as this ability to have a big slaughter on the ground. "I've been like this since I was little: I run around everywhere! Maybe I need to channel myself a bit. But in the middle, we are asked a lot of effort", recently declared the one who spends without counting. A recovery midfielder of rare maturity for his age, praised for his reading of the game, Johann Lepenant impresses observers with his ability to understand everything on the pitch quickly. Far from being clumsy with the ball, Lepenant is not content to scrape balls at the feet of his opponents in a very complementary environment, he is also able to steer the game intelligently.
#Mercato #qui #est #Johann #Lepenant #pépite #Caen #proche #rejoindre #lOL