Canada will exclude the Chinese telecommunications giant Huawei from the deployment of its 5G network in the country, announced the government of Justin Trudeau, Thursday, May 19. The long-awaited move was pushed back by the Canadian government due to diplomatic tensions between Ottawa and Beijing following the 2018 arrest of Huawei chief financial officer Meng Wanzhou.
The country joins the other members of the "Five Eyes" intelligence alliance, the United States, Australia, New Zealand, and the United Kingdom, which had already ruled against the Chinese group. . "Vendors who have already installed this equipment will be forced to stop using it and remove it"said Canadian Industry Minister François-Philippe Champagne.
washington has "greeted" this decision. "The United States supports efforts to ensure that countries, businesses, and citizens can have confidence in their wireless networks and carriers. We continue to work with allies like Canada to ensure our shared security."said a spokesman for the American diplomacy.
Read also:
Article reserved for our subscribers

Huawei, or how to survive US sanctions
For its part, the Chinese group regretted a "regrettable political decision" which cannot be justified by "cybersecurity reasons". "Huawei equipment, including hardware and software, has been regularly and closely examined by the government and its security agencies under strict quality standards"added the telecom group.
Showdown between Ottawa and Beijing
For many years, the US government has worked hard with its allies, including Canada, to prevent Huawei from joining the 5G networks of these countries. Washington fears that Beijing is using the telecommunications company to engage in cyber espionage. The Pentagon had even been particularly offensive in announcing that the sharing of information that the "Five Eyes" alliance allows should be reconsidered if the allies equipped themselves with Huawei for their 5G network.
Only Canada had not yet ruled. In question, the already strong tensions which shook its relations with China since the arrest in Vancouver, at the end of 2018, of Meng Wanzhou, daughter of the founder of Huawei, targeted by an American warrant. Washington accused the financial director of the Asian giant of having violated its embargo against Iran by lying to HSBC bank about the relationship between Huawei and Sky Com, a subsidiary that sold telecommunications equipment in Tehran, since at least 2016.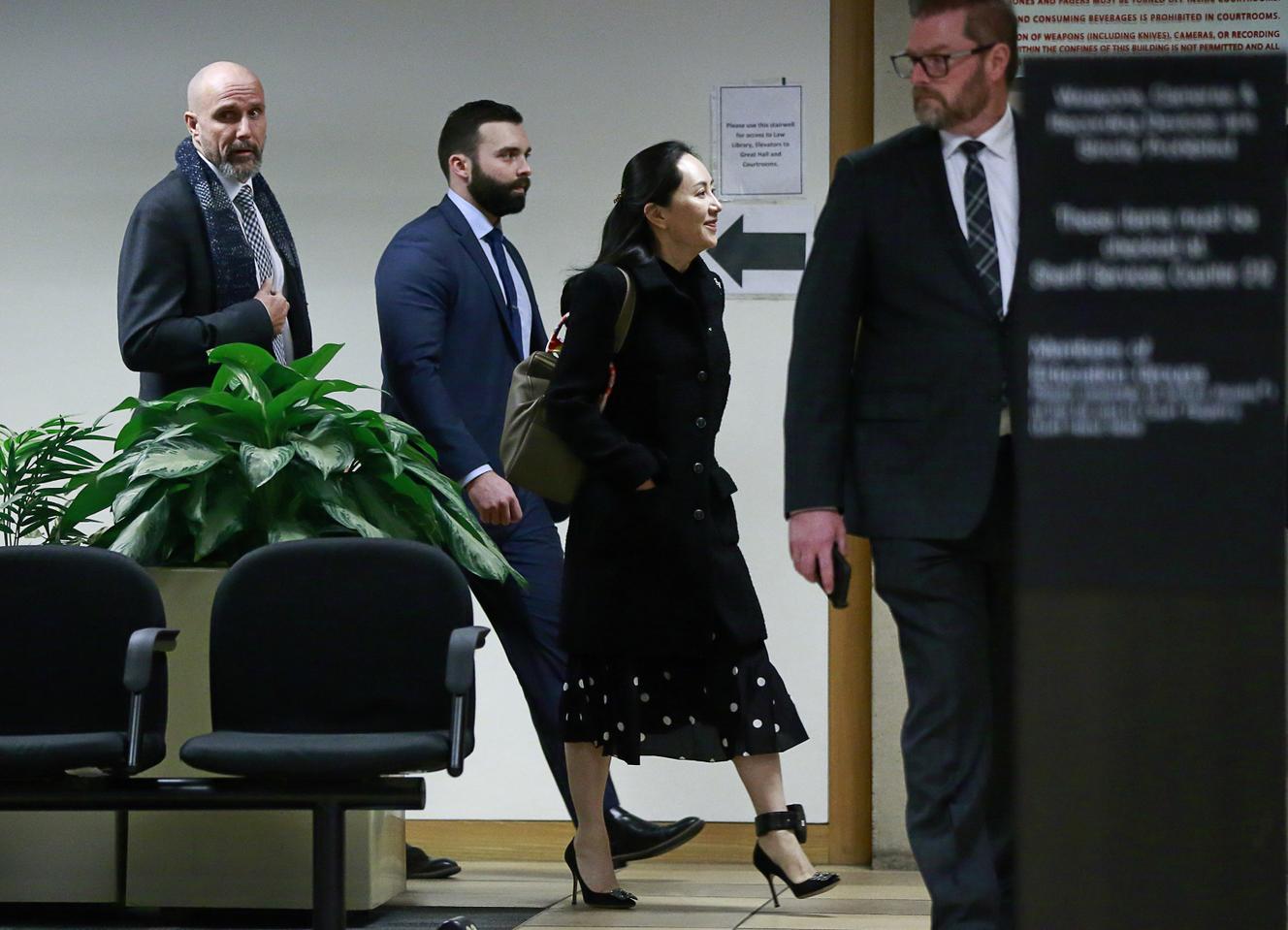 American justice also accused him of having, through two subsidiaries, stolen industrial secrets from the American telecom group T-Mobile. Ottawa had therefore found itself in the middle of the technological and geostrategic war declared by the United States and China, with serious consequences both diplomatic and economic.
The leader was released on September 25, 2021, after the court dropped her charges. Since then, relations never seem to have warmed up between Canada and China.
Read also:
Article reserved for our subscribers

Huawei wants to bounce back into connected watches
#Canada #bannit #lentreprise #chinoise #Huawei #sonréseau