ReportFrom the separatist enclave of Transnistria to the autonomous region of Gagauzia, Moscow is extending its influence in this territory close to Ukraine, led by a pro-European president.
Arranged on the cob, concrete blocks impede the roadway. Sandbags surround a checkpoint, guarded by a soldier hooded in black, a Kalashnikov in his hand; others pile up on a roundabout. For a few days, this device has appeared at the entrance to Tiraspol, the "capital" of Transnistria towards which all eyes have converged since a Russian general, Rustam Minnekayev, suggested on 22 April that the second phase of the "special operation" launched by Moscow in Ukraine would consist in seizing the entire southern arc of the country, from east to west, starting from the Donbass to this accomplice Moldavian enclave.
Pro-Russian, Transnistria separated from Moldova during the fall of the USSR, thirty years ago, amputating this small country of less than 3 million inhabitants from part of its territory, itself enclosed between Ukraine and Romania. On the one hand, we speak Russian; on the other, the official language became Romanian. Two worlds.
Read also:
Article reserved for our subscribers

Transnistria in "Le Monde", the feeling of a geopolitical aberration
Crossing the Transnistrian border post, on the left bank of the Dniester, is indeed akin to traveling through time. The hammer and sickle still appears on the local emblem, a flag with three green-red-green stripes, the Pravda spreads out in shop windows in newsstands like its Soviet ancestor, and a huge pink granite statue of Lenin sits in front of the seat of government. The ruble, or at least a curious version with plastic coins, serves as currency. Russia is at home here. Its armed forces, too.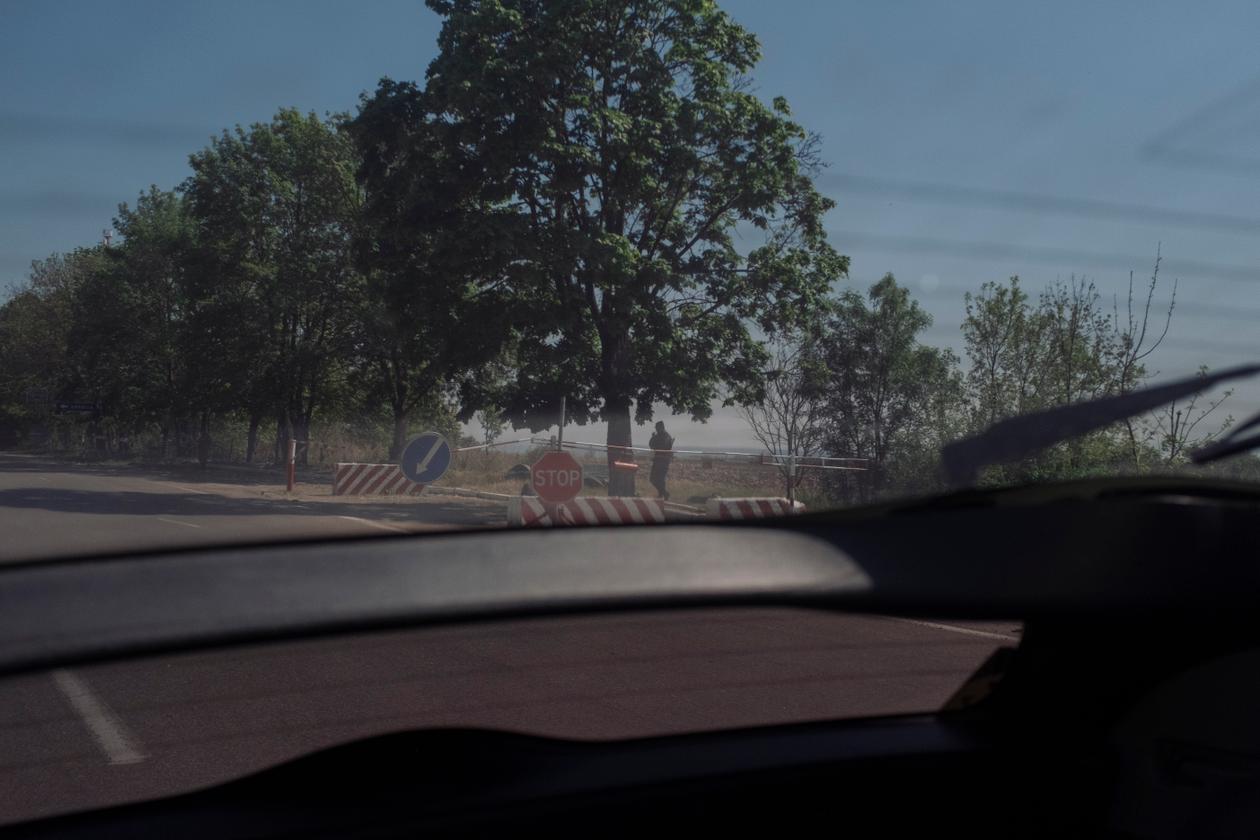 Its soldiers, visible at some roadblocks, are part of the Task Force of Russian Forces in Transnistria (GOTRT) which succeeded the 14and Soviet army after the 1990 fratricidal war between Moldavian enemy brothers. This presence, which has become permanent, less than 80 kilometers from Chisinau, the capital of Moldova, today feeds the most serious apprehensions.
Read also:
Article reserved for our subscribers

In Moldova, in Chisinau, the fear of war
Rocket fire, drones and threatening messages
Three days after General Minnekayev's declarations, a series of incidents contributed to mounting the pressure. RPG rocket fire first targeted, in broad daylight, a building of the Ministry of Public Security in Tiraspol. On two floors, the blown windows, now covered with chipboard, still bear the scars. Then two explosions damaged radio and television aerials. Drones were reportedly spotted over the village of Kolbasna, near the Ukrainian border, where a major Soviet-era weapons depot is located – the largest in Europe, it is said. There is never a victim or arrest.
You have 68% of this article left to read. The following is for subscribers only.
#Guerre #linformation #provocations #Moldavie #pression #des #prorusses #saccroît