It is a political earthquake announced: the return to the head of the Philippines of a Marcos, thirty-six years after the flight of his family to Hawaii in 1986. Ferdinand Marcos Junior, known as "Bongbong", 64 years old, son of the dictator and Imelda Marcos, prancing ahead in the latest poll, published in mid-April. He is credited with 56% of the votes for the presidential election in a single round, scheduled for Monday, May 9, during which the Filipinos will also appoint their deputies and their local elected officials. However, not only the son Marcos never expressed the slightest remorse for the abuses of the paternal regime and the looting in which his parents indulged, but he is carried by a breath of nostalgia and the disaffection of many Filipinos vis-à-vis of democracy.
"It's both depressing and scary," said Susan Macabuag, the manager of the Heroes' Memorial Museum in Quezon City, Metro Manila. This private museum is one of the few in the country that details the abuses of the Marcos regime, in power from 1965 to 1986. It is housed in a public building. "Maybe we need to move" fears the ex-activist, who took part in the student demonstrations of the early 1970s.
Limited "demarcosization"
In front of a lawn lined with banyan trees, a long black granite slab lists the names of 300 heroes and martyrs among the 2,326 officially listed dead or missing from the period of martial law. This was proclaimed on September 21, 1972 by the Americans' favorite head of state in Southeast Asia, at the end of his last term, in the name of the fight against the "Communist insurgency" in the midst of the Cold War.
The first on the regime's blacklist was Benigno "Ninoy" Aquino, the star opponent, imprisoned for several years, then exiled to the United States for medical reasons and assassinated on his return to the Philippines, in 1983, at the descent of a plane full of journalists. The EDSA Revolution – named after Epifanio de los Santos Avenue where the gigantic rallies against the regime took place – broke out three years later. The Catholic Church and army officers join it. Airlifted from the Malacañang Palace in Manila by the Americans, the Marcos family exiled themselves to Hawaii, carrying trunks full of dollars and jewels.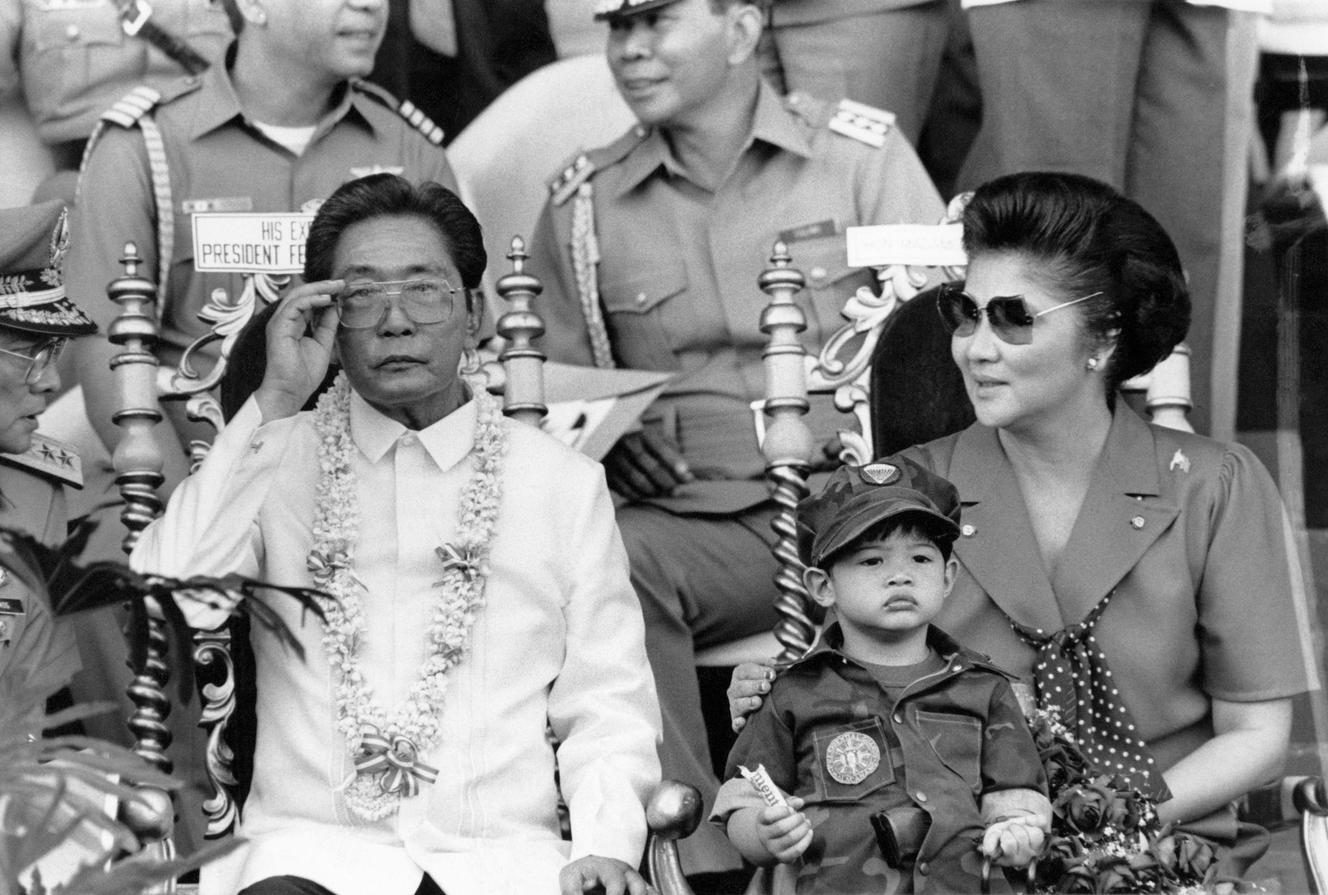 Corazon Aquino, the widow of Ninoy elected president, then sets up a presidential commission for the recovery of the ill-gotten goods of the Marcos. Several symbolic places are renamed. But the "demarcoization" has its limits: "Cory Aquino needed the army, she couldn't completely condemn the regime", explains historian Miguel Paolo Reyes, a specialist in the Marcos. Until today, he points out, "the dark pages of the reign of the Marcos have very little place in school textbooks".
You have 71.82% of this article left to read. The following is for subscribers only.
#Aux #Philippines #fils #Marcos #aux #portes #pouvoir